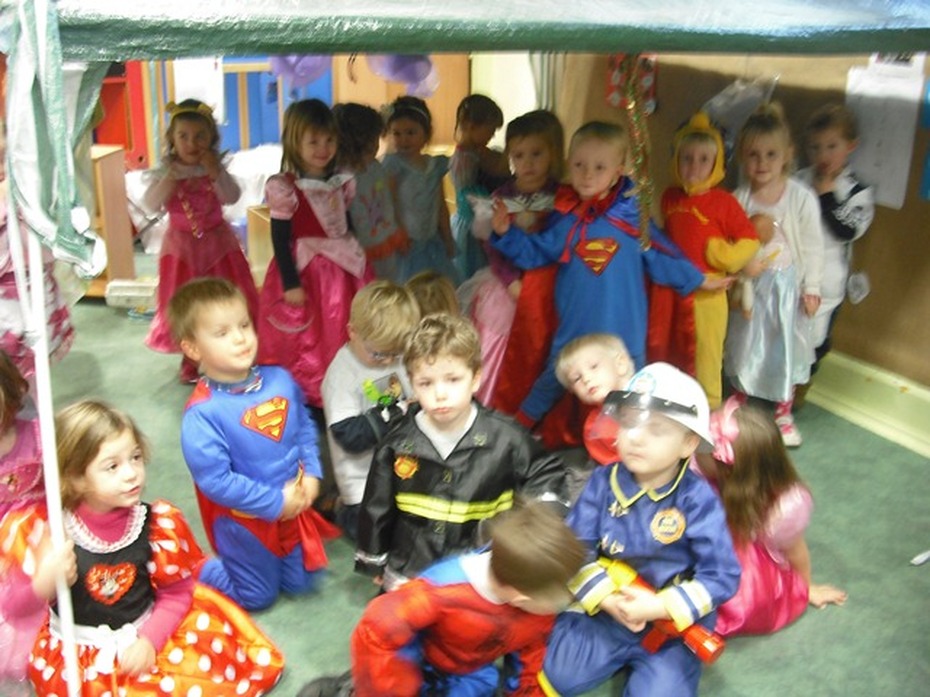 Latest Main Events
Summer Holiday

25

Jul

2014
Calendars page(s):
Main >>
Latest Nursery Events
There are currently no events.
Calendars page(s): Nursery >>
Life is never dull in the Nursery. How many different activities can you count?
On Wednesday 18th June, the Nursery children took part in their own World Cup Shoot Out on the school field. Twenty eight players took part, taking turns to shoot goals at Year 4 Goalkeeper Joseph Rogers, who certainly had his work cut out. The range of shots was very impressive. The tired out contestants then treated themselves to a performance enhancing round of party food. Much fun was had by all! World Cup 2018, here we come!
On Thursday 19th June, the children took part in the Barnardo's Sponsored Toddle and managed three laps of the school field in various fancy dress costumes. It was great to see so many parents joining in and having fun with their children.
After our toddle, we were treated to some sweets donated by our kind parents. So far, our total to donate to Barnardos is over £100, and we are still waiting for money to come in. Well done Nursery!
During February we were visited by some of our parents who have occupations where they help other people. Our visitors were Mr Grubb with his fire engine, Mrs Arnold from the library and Dr Hynds. These visits helped us with our understanding of the world, particularly people and communities. They showed us different occupations and ways of life.